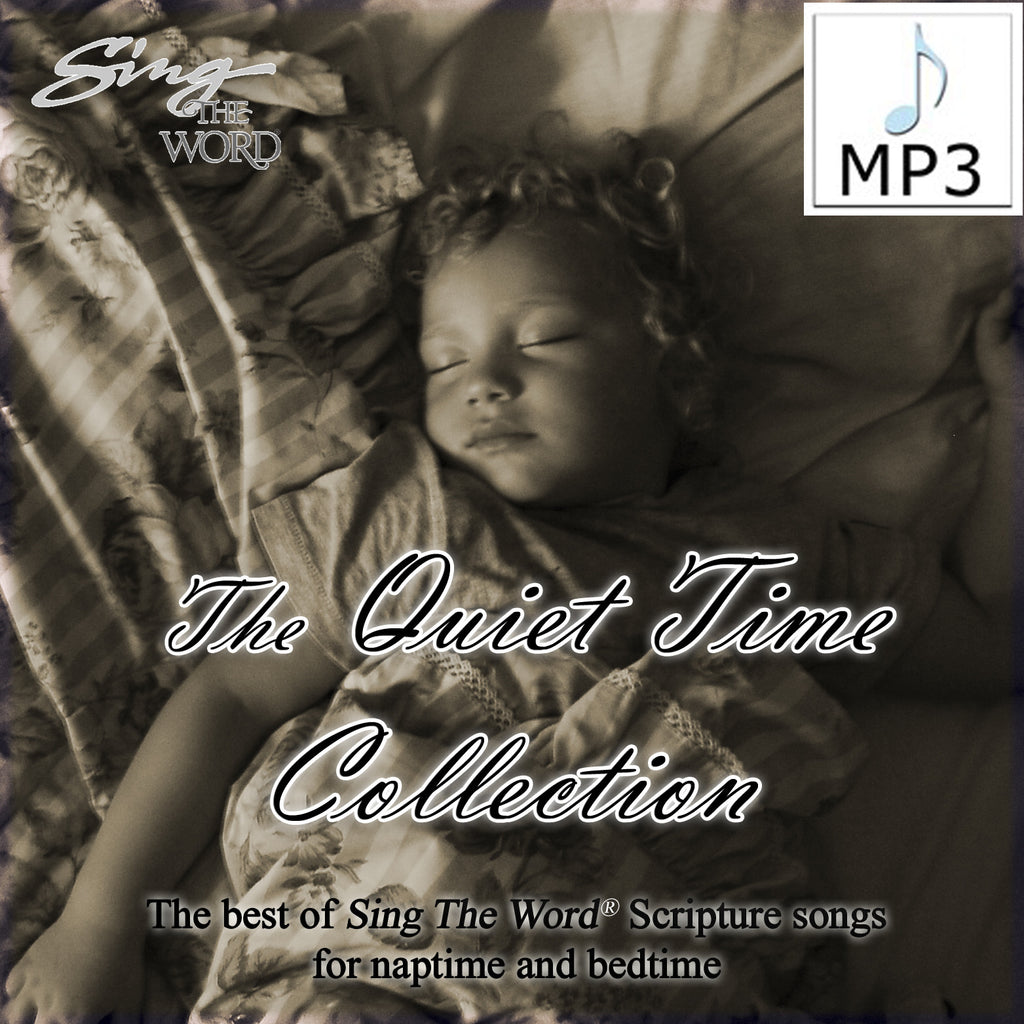 Quiet Time Collection Free Download
The
Quiet Time Collection
, including the complete lyric set is provided as a download.
And it's FREE when you spend $19.90!

We created the Quiet Time Collection because customers requested a set of previously released Sing The Word® songs suitable for the very young for nap-time, bed-time, or just plain quiet-time. We took a close listen to our whole series and chose 21 songs from 5 CDs that fit this purpose. If you are looking for calming music, beautifully sung by young children, that imparts the word of God, then the Quiet Time Collection is for you. 

This CD is currently available in mp3 download format. Recommended for ages newborn to 7.
View, print or download track list & lyrics
Listen to the full CD sampler